Family Wealth Management Service Advisors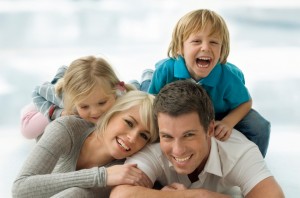 Teachers Pension Advisory Services is an independent, wealth management agency with clients nationwide. Our family wealth management consultants have the privilege of witnessing firsthand every day how responsible estate planning benefits our clients and their families.
When it comes to estate planning and life insurance, our family wealth management services are known for both their independence and objectivity. We are not a captive agency. This means that we do not exclusively sell the estate planning products of one or only a small handful of life insurance carriers.
Our advisors cater to our clients' needs by working with many different A-rated carriers. Teachers Pension Advisory Services provides customized life insurance and estate solutions for each client. Our entire emphasis is to inform our clients on what all of their options are and implement the ones that best suit their needs.
Teachers Pension Advisory Services Cares About Our Clients
The Teachers Pension Advisory Services Family Wealth management team helps families all across the country to fully prepare their estates for the transfer of wealth to subsequent generations. We implement customized solutions for clients based on their financial suitability.
As your life is changing so do the needs of your estate plan. We do not settle for a "set it and forget it" approach when it comes to your life insurance and estate planning. We deliver objective, comprehensive estate planning solutions for our clients.
Customized Solutions
We adapt every estate planning solution that we implement to meet each individual client's needs and objectives. TPA Services is vigilant with our clients, and we regularly update and advise them on their plan's progress.  You will always know that you and your future generations are protected.
Conservative and Objective
We possess an extremely conservative estate planning mentality. We strongly believe that our clients do not have to take on unnecessary risks in order to build and maintain their wealth.
We have partnerships with the top, A-rated life insurance companies, which gives you an extensive selection of products to choose from. Our competitors cannot compete with our products. Teachers Pension Advisory Services believes in doing what's right for our clients. We can offer your estate  the most life insurance benefits for the lowest out-of-pocket costs and risks.
Superior Support
We maintain close working relationships with some of the strongest leaders in the financial world today. This includes life insurance companies, banks and other financial institutions. We offer our clients the luxury of picking and choosing from the best of the best for their estate plans.  Take advantage of our affiliations and secure yourself the preferred, relationship terms that you deserve for all of your estate planning and retirement needs.