Preferred Relationship Loan Terms & Interest Rates
Attention to Detail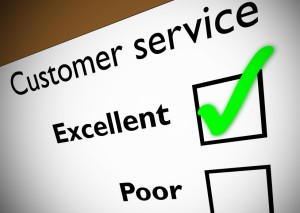 Starting your own corporate owned life insurance program is just the first step. Maintaining a successful one requires expertise as well as continual and detailed monitoring. By constantly managing and monitoring the performance of your COLI plan, we will ensure it has all of the safeguards, transparency and flexibility needed to protect your business both for the short and long term. You will always know where you stand in a Teachers Pension Advisory Services corporate owned life insurance program.
Conservative and Objective COLI Managers
We take great care in putting our clients in position to succeed with their COLI program. For example, unlike other COLI managers, our corporate owned life insurance managers do not expose our clients to positions in which they are susceptible to losing cash value unnecessarily within their life insurance program. We endorse COLI structures where cash value crediting is not variable and is instead equity-indexed to receive all of gains without risking losses to your principal.
We break down the differences in cost and the ensuing benefits that can be projected from a host of A-rated COLI carriers and their products. Our corporate owned life insurance managers see to it that any financed COLI plan has the most cost effective, beneficial lending terms and safeguards in place. These preferred, relationship terms are paired with the most reliable equity indexed universal life products available to provide both the reliability and security you will need in your COLI program.
Secure Lower Interest Rates and Preferred, Relationship Terms
There are a very limited number of agencies with the in-house resources and expertise necessary to offer advanced, corporate owned life insurance planning solutions to their clients.
Teachers Pension Advisory Services is one of these.
There is no need to settle for a second-rate COLI structure fraught with outrageous costs and inferior benefits. Take advantage of our experience as well as our lending and life insurance industry affiliations.
Teachers Pension Advisory Services provides our clients with first-class COLI service every step of the way. We work side-by-side with some of the most established lenders and life insurance companies in the world who assist us in the building and maintaining of your corporate owned life insurance program. Our attention to detail results in the development of COLI programs for our clients that carry some of the lowest interest rates and most advantageous corporate owned life insurance terms in the industry today.
We have built close ties and relationships with some of the premier lending and financial institutions in the world today that are drawn to our large client base. By forming a partnership with us, organizations also earn the opportunity to pursue preferred, relationship loan terms and interest rates for any of their borrowing or refinancing needs based on the organization's financial suitability.