Customized Educator Retirement Plans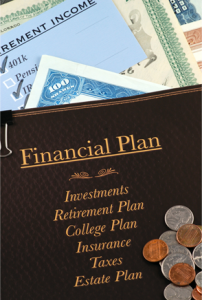 We work with educators to help them secure the maximum level of benefits that they and their families can be entitled to through their pensions. For example, are you aware that unlike other types of pensions or the United States Social Security program, your state pension is not automatically insured to your spouse?
We do.
At Teachers Pension Advisory Services, we specialize in taking a look at retirement issues from your perspective. Take advantage of our extensive knowledge of teacher retirement systems across the country to help you plan for a better and more secure retirement. We analyze teacher pension systems on a state-by-state basis for our clients. Our benefit counselors provide the detailed insight educators need in order to fulfill their retirement objectives.
Have you thought about what age you would like to retire? Wouldn't you rather that day be sooner than later?  If so, in order to get there on time, you will want to think about using your partial lump sum withdrawal options from your pension.
Taking Advantage Of Partial Lump Sum Withdrawals
Many teachers feel that they cannot possibly afford to be making withdrawals from their pensions. Once you utilize TPA Services however, you may just realize that you can't afford to not be making these partial lump sump withdrawals that you are entitled to.
Why?
These withdrawals can serve to not only supplement your retirement but also provide you with the additional security you will need to enjoy every day of it. Teacher pension benefit system rules vary from state to state and can be confusing to understand at times.  Decisions that are made or not made near retirement can result in a drastic difference in the benefits you will have to live on for the rest of your life.
The benefit counselors of TPA Services will allow you to enjoy a better retirement by analyzing for you what all of your partial lump sum withdrawal options are and helping you to form supplemental income streams to compliment your existing pension benefits. We will help you to decide which option would best suit the retirement lifestyle you wish to maintain.