Educator Pension Benefit Counseling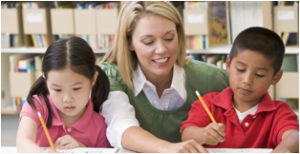 We are not simply financial educators. The Teachers Pension Advisory Services family is proud to be represented by benefit counselors, many of who have close family ties to the teaching profession. Teachers Pension Advisory Services understands firsthand the challenges that teachers face day in and day out to juggle their classroom life and home life. We are proud to help you achieve the stable, secure, retirement plan that you deserve to have.
The Teachers Pension Advisory Services mission is to assist educators by helping them to take a closer look at their individual retirement plans. Our free of charge consultations and assessments provide teachers with an in-depth, educator benefit service that utilizes customized analysis of their pensions to help them to maximize their full retirement benefits that they are entitled to. We ensure that educators are electing to make all of the right choices when it comes to their pensions.
Teachers Pension Advisory Services works with educators everyday to help them build a better, more secure future for their families. We are endorsed by our carriers, who are approved by third party administrators in school districts all across the country. We provide customized, teacher pension counseling that has given educators the ability to maximize and even supplement their future retirement benefits through by securing additional, permanent income streams that are secure and free of downside investment risks.