Final Expense Insurance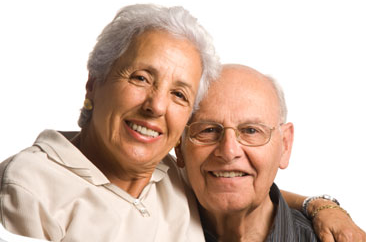 Losing a close loved one or family member can be a painful, emotional experience. Most people do not want to dwell on the prospect of their own death, let alone the prohibitive costs of a memorial service, funeral or burial. Still, along with writing of a will and preparing an advance health care directive for when you become incapacitated, determining how you will pay for these final expenses is a vital responsibility of any responsible estate plan.
Why?
Funeral costs in the United States increased over 20% in the first decade of the 21st century. The average cost for an individual's burial expenses is now over $10,000.
The average expense for just the funeral alone is approximately $7,500, which includes such items as the casket, service fees for the funeral director, embalming, ceremony, transportation and obtaining the proper permits.
These costs typically do not even include other cemetery costs such as purchasing the plot, burial vault, grave liner, headstone or monument, the cost for opening and closing the grave or the flowers. Do not compound the grief and sorrow that your family will be enduring by saddling them with your other financial debts or the exorbitant costs of honoring your memory with a funeral they would see as befitting of your life.
What can be done about these costs?
A good place to start would be to look into purchasing final expense insurance through Teachers Pension Advisory Services. Final expense insurance can help to pay both your outstanding financial debts as well as cover the cost of your burial. In this way, your friends and family can freely celebrate your life as opposed to feeling burdened by your death.
The costs for any final expense insurance plan can vary drastically depending on the provider. The independent, final expense planning specialists of Teachers Pension Advisory Services have access to the top, A-rated, final expense carriers on the market so that you will be absolutely certain that your plan is providing you the most benefits at the lowest cost.
Although final expense insurance is modeled in some respects after life insurance where a premium is paid every month for the rest of your life, there are many important advantages contained in final expense insurance that traditional life insurance coverage cannot compete with. First of all, unlike other forms of permanent life insurance coverage, the cost of final expense insurance is much more affordable.
Unlike a traditional life insurance policy which might contain a death benefit between $50,000-$1 million, final expense coverage will usually range between $5,000-$25,000 instead. Once incepted, the premium always stays level in your policy and therefore never changes. The death benefit, just as in any life insurance policy, can also be received tax-free.
Because of the lower face value amounts associated with final expense insurance, the application process could not be easier. It is so simple in fact that you can secure your final expense coverage without even undergoing a medical examination. Burial and final expense insurances are forms of basic life insurance that are more affordable and easier to obtain than other forms of coverage.
In addition, individuals with certain health conditions will still be able to qualify. While those seniors approaching or now in their 80s might find it difficult to qualify for a traditional life insurance plan, they will have no such problem securing final expense coverage as the application eligibility for most providers will normally go all the way up to age 85. Final expense insurance will cover those who are beyond the age limits of a traditional life insurance policy, and at a much lower cost than life insurance as well.
Benefits of Final Expense Insurance
Final expense insurances is a great option for those who do not want to pay the sometimes excessive costs associated with traditional life insurance but still wish to secure tax-free death benefits to ease the financial burdens that might be passed on to their families. These benefits include:
Level premiums
Low cost
Coverage amounts from $5,000 to $25,000
Application eligibility up to age 85
Medical exam not required
Those with health issues may still qualify
Do not spend your entire life setting an example for your family only to let them down once you are gone due to your lack of planning. Contact the final expense specialists of Teachers Pension Advisory Services today to help ensure your legacy is protected and that your loved ones can pay their last respects to your good deeds during life with the tribute you deserve.